In today's world skills are very essential for strengthening economic status of an individual. Public speaking and behavioral skills are two such kind that are and will play significant role in this dimension.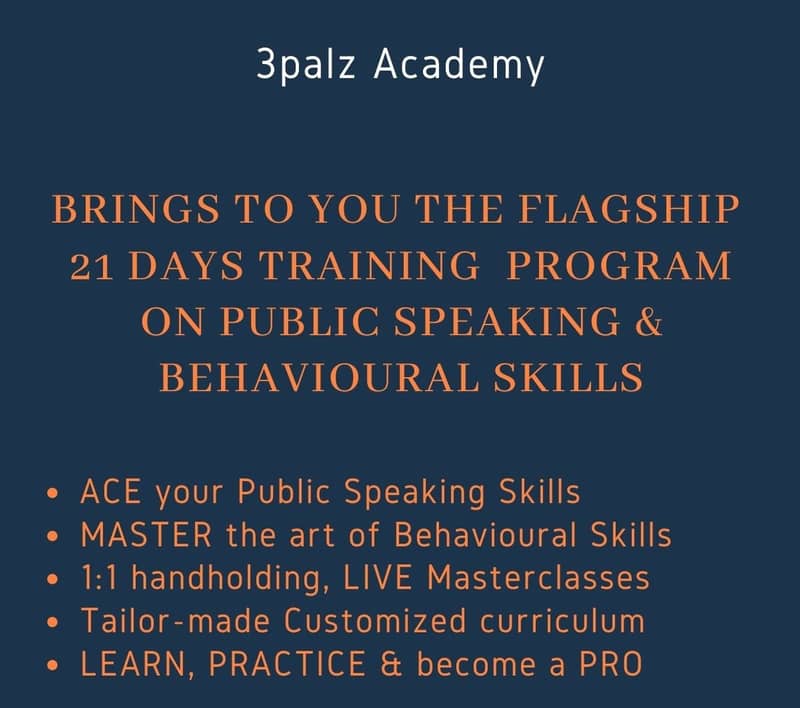 ​
​
​
Who can learn these courses?
It is for anyone:
Who wants to improve their public speaking skills

Who wants to enhance their work and personal life
​
​
​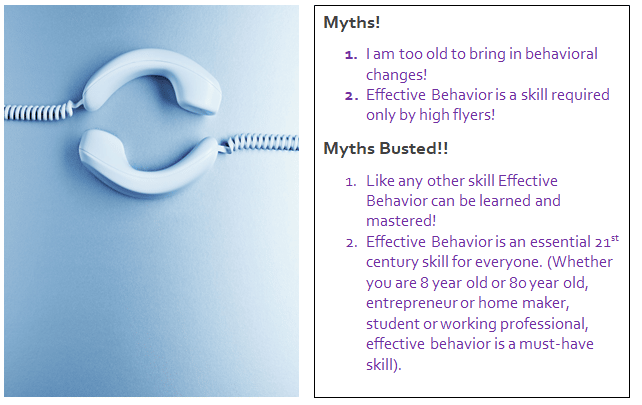 ​WHAT ARE YOU GOING TO LEARN?
You will be able to deliver/express your thoughts and ideas with clarity
You will be able to speak with confidence
You will become an effective communicator in all walks of life
You will learn about the step-by-step techniques, methods, and the dynamics of modern-day Public Speaking
You will learn how to use Mind-Mapping to prepare and remember your speech/presentation
You will learn how to integrate storytelling in your speech/presentation
You will learn how to engage your audience when you speak
You will be able to eliminate the fear of speaking in public speaking
​
Curriculum of Public Speaking through Mindmap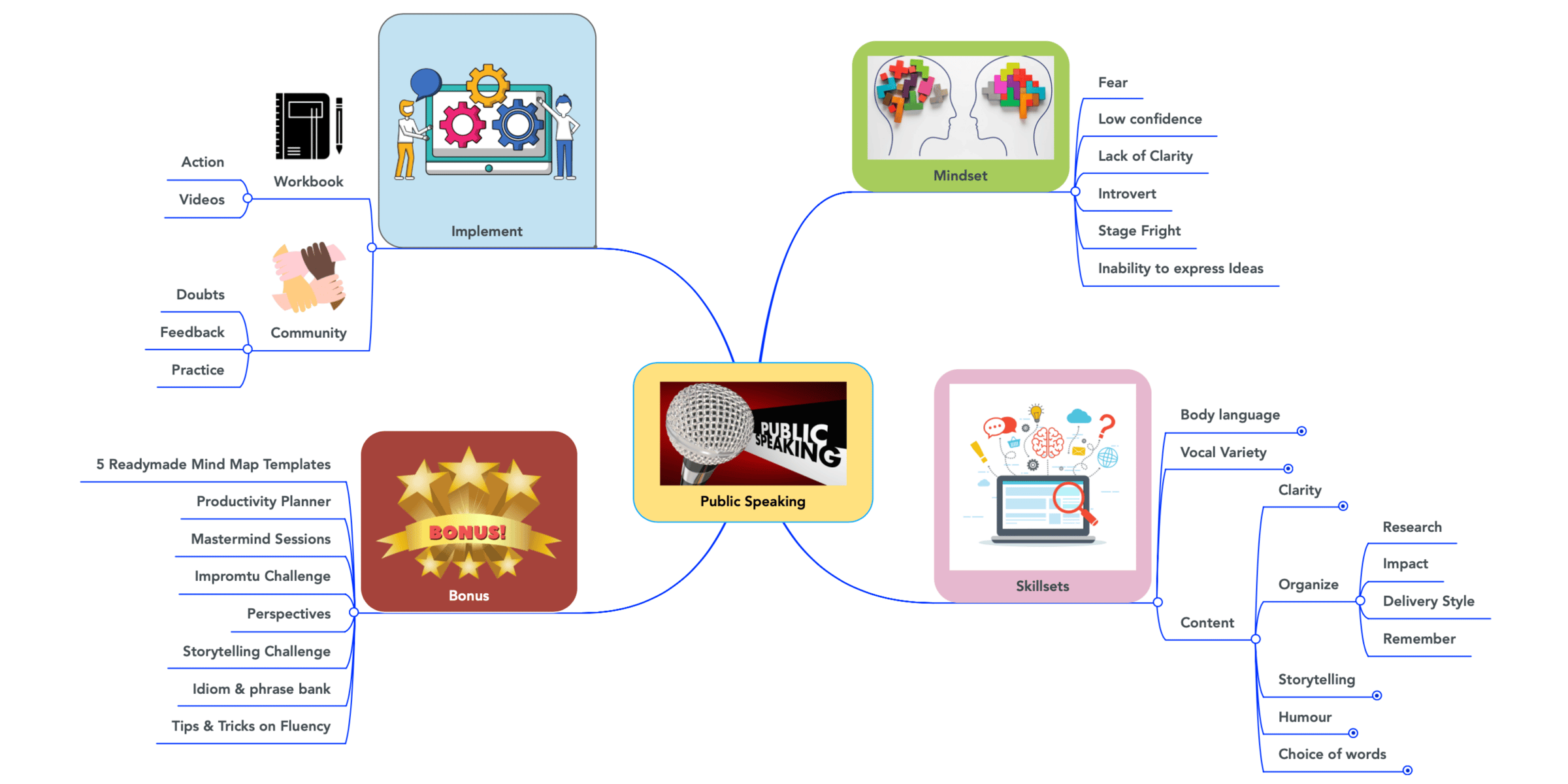 ​
Curriculum of Behavioural Skills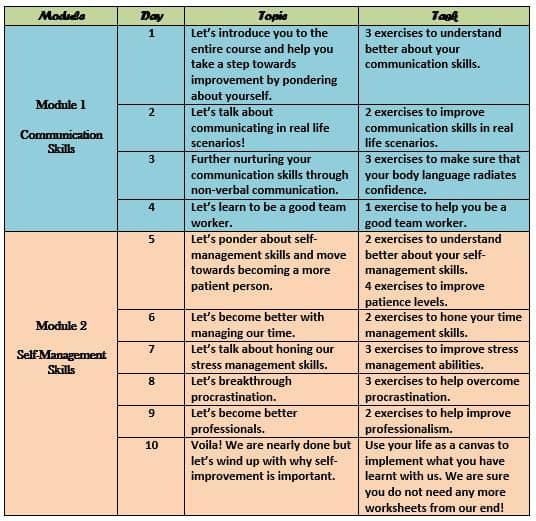 Our Trainers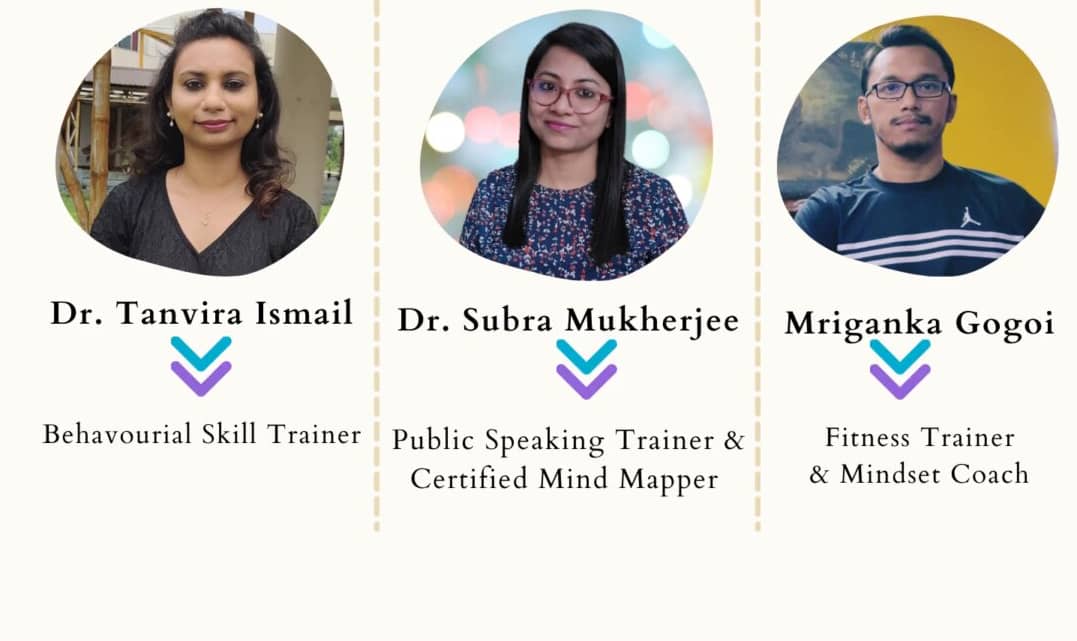 ​
Dr. Subra Mukherjee (Author, Trainer, Mind Mapping Coach, Public Speaker & Entrepreneur)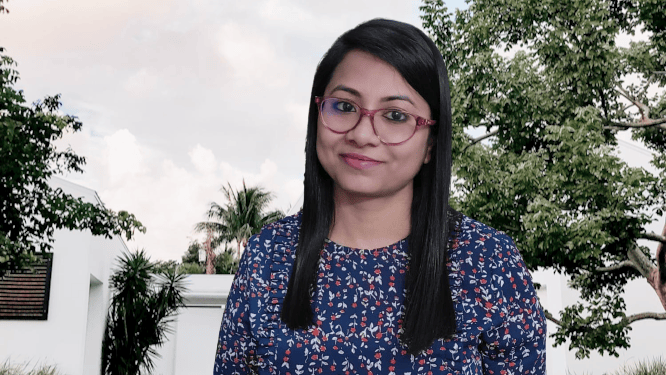 ​
Ph.D. in Electrical and Electronics Engineering
Double Gold medalist in M.Tech
10+ years of experience in teaching at university level.
Published 15+ scientific articles in reputed international Journals
Certified Mind Mapping Coach, Research Consultant, Public Speaker & Trainer
Authored two books
Co-founder and COO of 3palz Smart Solutions
​
Dr. Tanvira Ismail (Faculty, Behavioural Skills Trainer, Researcher, Author, Entrepreneur)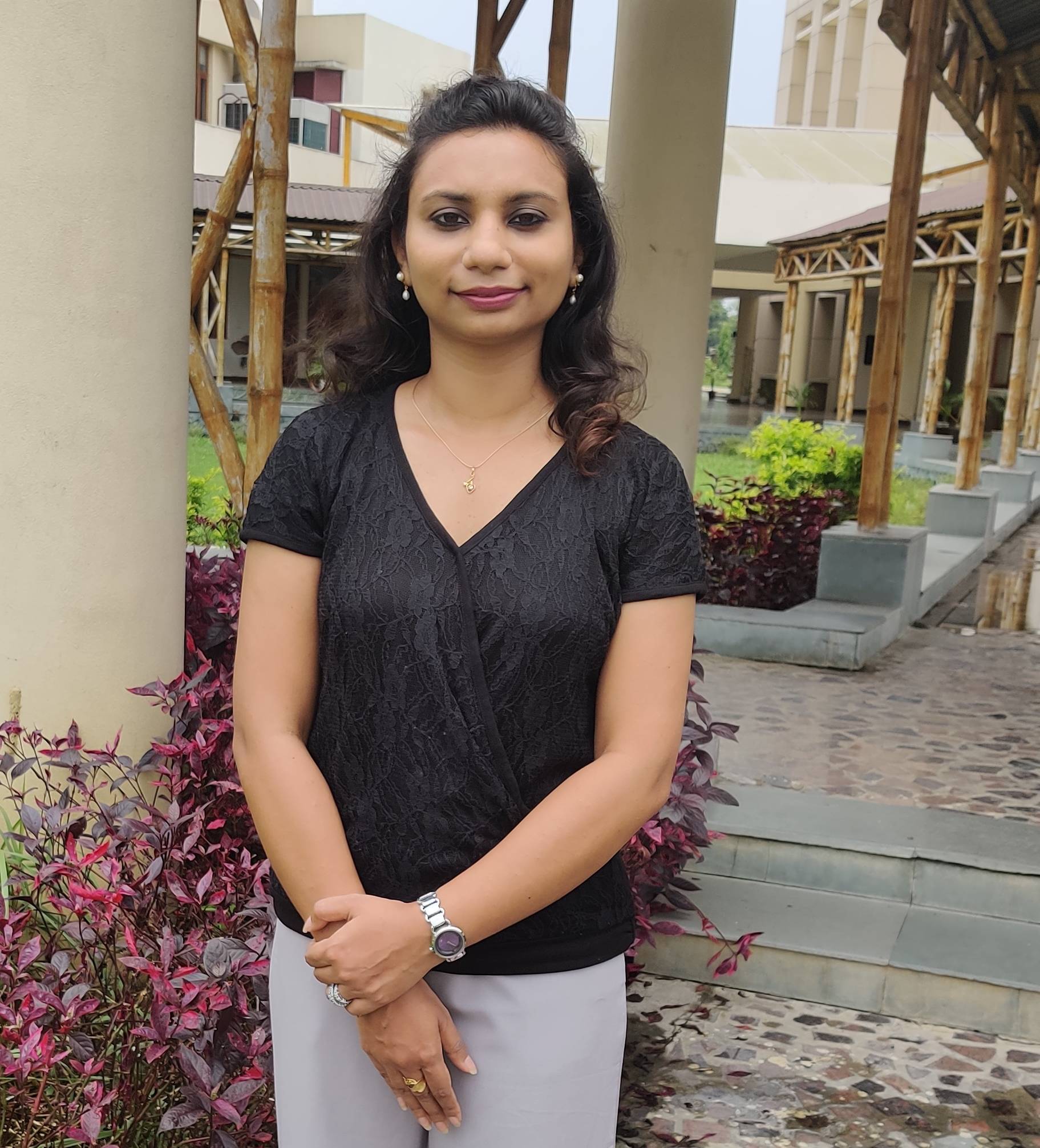 ​
PhD in Speech Processing, Electronics and Communication Engineering
10+ years of experience in teaching at university level.
Published 15+ scientific articles in reputed international Journals
Certified Mind Mapping Coach, Research Consultant, Public Speaker & Trainer
Authored two books
Co-founder and CMO of 3palz Smart Solutions
​
Mr. Mriganka Gogoi (Faculty, Trainer, Youtuber, Blogger, Researcher, Author, Yoga Teacher, Mindset Coach)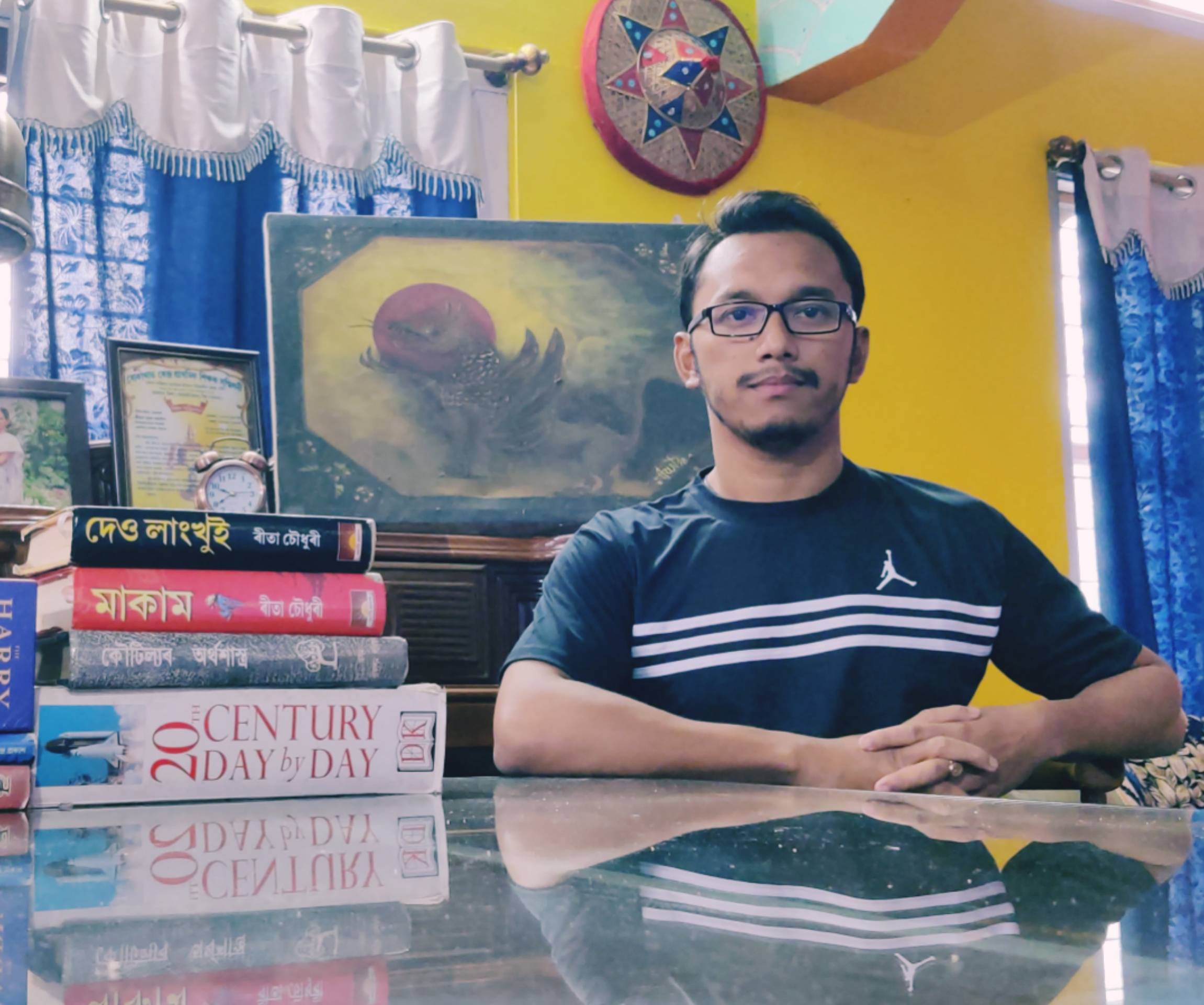 ​
Pursuing PhD in VLSI, Electronics and Communication Engineering
10+ years of experience in teaching at university level
published many scientific articles in internationally reputed journals
Youtuber, Entrepreneur, Research Consultant, Author
Learner of kalaripayattu, yoga teacher
Co-founder and CTO of 3palz smart solutions (www.3palz.com)
​